In this video I will show you two ways how to add addons to your Flight Simulator 2020 installation.
Flight Simulator 2020 - landing challenge
In this challenge I will show you how I approached the Bugalaga airport and landed successfully on runway 24.
In this video we will depart from London City Airport (LCY/EGLC) in our Cessna 172 and fly over London on a very low altitude.
London City airport is known for it's short runway but with the Cessna it shouldn't be an issue. Our Cessna is already standing on runway 27 and is ready for departure. Runway 27's dimensions are: 4948 x 98 feet / 1508 x 30 meters.
First we visit the O2 arena which is close to the airport and is very near Canary Warf which is the financial district of London and several large banks have their offices here.
After visiting Canary Warf we will continue to the city center of London. The first touristic attraction which we see are both the Tower Bridge and the The Tower of London which are close to each other. Near the Tower Bridge we pass the HMS Belfast a navy ship on the left side before continuing our trip further down the city center.
Next attraction is the Big Ben and the Houses of Parliament on the right side. But just before arriving there we pass the London Eye on the left side. Once we bypassed the Big Ben a right turn is made and we are going to visit the queen who is at Buckingham Palace, so don't forget to wave ;-)
On our return we pass The Shard which is a large Skycraper which is housing offices, restaurants and hotel rooms. Once we passed it we make a turn back and fly towards the Tower Bridge and will try to fly through the pillars, check the video if it worked ;-).
As next challenge we decrease our altitude and will fly under several bridges almost hitting the water. The lowest altitude you will see in the altitude meter will be around 20FT.
After we are done with tricks we fly back following the Thames and return to London City Airport. We will land on runway 09 to finish our site seeing.
0:00 title screen
0:10 departing from London City Airport
2:00 O2 arena
2:20 Canary Warf
3:30 Tower Bridge & the Tower of London
4:40 Big Ben (Houses of Parliament)
10:03 Buckingham Palace
11:47 The Shard
12:15 Fly through the pillars of the Tower Bridge
16:15 Fly lower over the Thames and under some bridges
22:00 Return to London City Airport
25:00 Land at London City Airport
In this how to we are going to look how we can configure our flight plan manually in our navigation system from our ICON A5. Our ICON A5 is already located on the runway which is from the type grass.
Today we will fly from Texel Airport (EHTX) to Eelde Airport (EHGG) which will be a straight line if you would not use any waypoints. In this case we will use simbrief.com as our flight planning tool. It will require you to register before you can create flight plans. We will use it to configure a roundtrip in the Netherlands. The waypoints which we are going to use in the flight plan are:
EHTX
HDR
SPY
OA
AMS
CH
RTM
HSD
WDT
GZR
EHV
MAS
VKL
DLN
EHHV
FRO
EHHO
EHST
EHGG
Below you can see an image of our route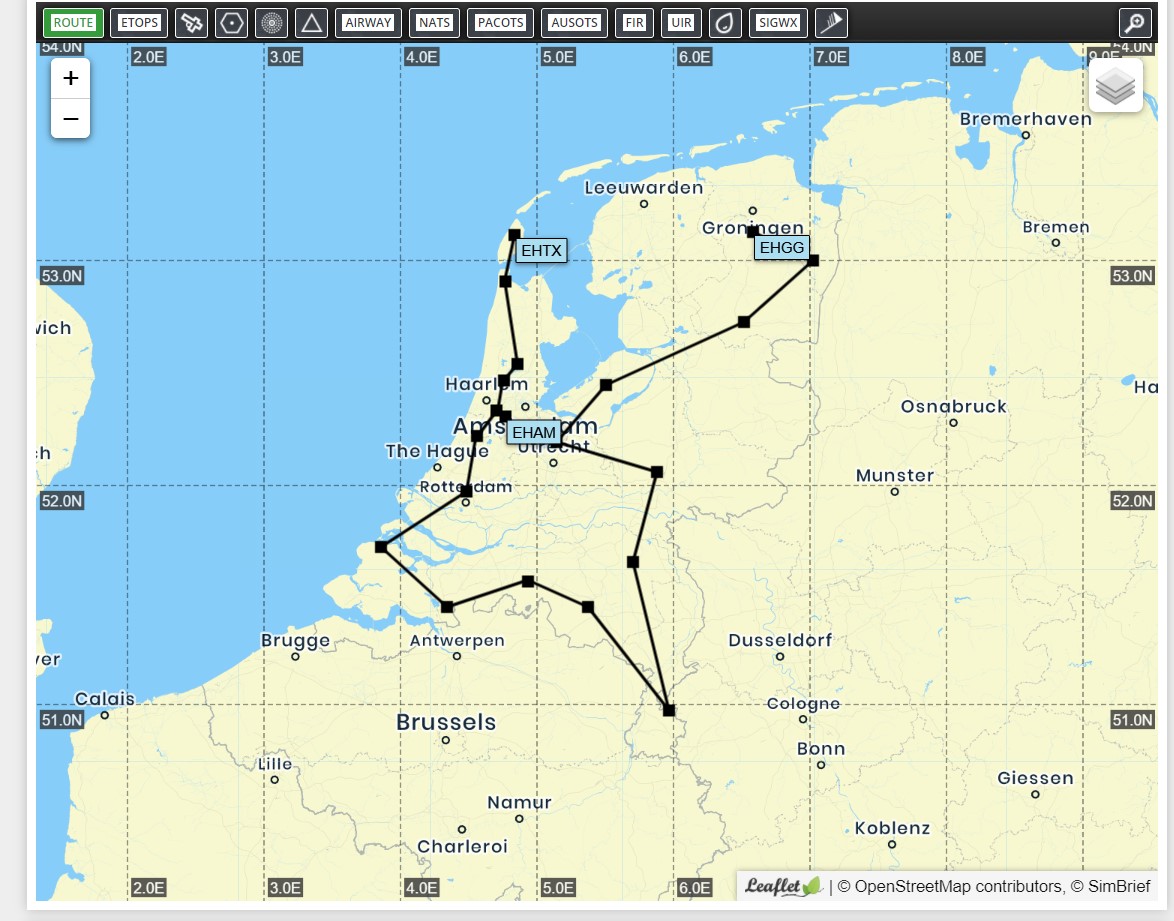 Once our flight plan is set we can put the flight plan in our Garmin system and after all checks are completed take off.
In this how to we are going to look how we can configure our flight plan manually in our navigation system from our Cessna 172. Our Cessna 172 is parked at one of the parking spots at Rotterdam The Hague Airport which is a medium sized airport located near Rotterdam in the province Zuid-Holland in The Netherlands.
Normally you would probably plan your flight using the build-in flight planner from Flight Simulator 2020 but in this how to we will configure the flight plan manually. Before going to the airplane we need to identify the route we want to fly by using one of the online tools available. In this case we will use onlineflightplanner.org which is a free tool which can be used to plan a sim flight. Route being configure will be from Rotterdam The Hague Airport to Ameland Airport.
The waypoint we are going to use in our flight plan are:
Below you can see an image of our route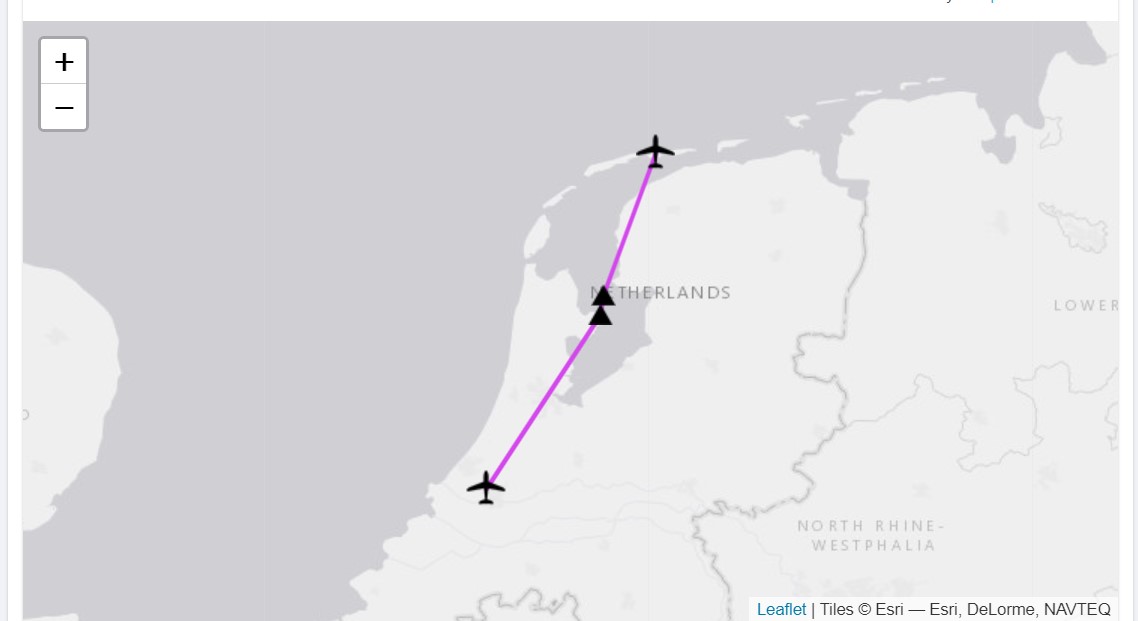 Now the waypoints we can go to the aircraft and use Garmin G1000 to set the flight plan in the system.